Mallory Becker – Registered

Psychologist
Our Work Starts With Kindness

THIS IS SOMETHING THAT HAS ALWAYS RESONATED WITH ME
We have all encountered special people throughout our lives whose influenced us tremendously and help determine who we are today.  My grandpa was that person in my life.  He was my role model and my biggest supporter.  He was a beloved local teacher who treated everyone he encountered with compassion and gentleness – even the troublemaking kids!  He was respectful and supportive towards everyone – from a developmentally disabled person to the head of provincial government.
I learned so much from watching him treat others with such dignity and grace. And from him, I learned how to always look for the positive in any situation, no matter how hopeless it might feel. For this reason, I see every difficulty as an opportunity for growth.
"With me as your psychologist, you will feel constantly supported, respected, and listened to without judgement."
Some people find that the psychologist's office is the first place that they feel heard. It is a safe space in which you can share things that you may never have said out loud before, without feeling scrutinized or judged.
I would be honoured to work together with you, and I would love to help you understand and accept your past and start designing the future you have always wanted.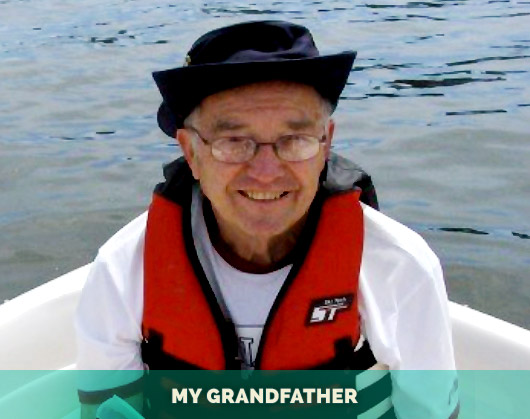 The Soundtrack To Your Life
I FIND JOY WHEN I PLAY AND SHARE MUSIC
As a young girl, I found sanctuary and a place in which to go through tough feelings at the piano. Just like piano skills, healthy coping mechanisms need to be understood and rehearsed before they become easy.
"If life feels out of tune, let me help you get back on track."
It takes practice, concentration, and time to start looking at life in a different day, but by visiting this website, you've already taken the first – and often the most difficult – step. Think of our time together as a "dress rehearsal" for the ultimate end goal: your ideal life.
Therapy For YOUR Generation
I AM AN EMPATHETIC, NON-JUDGEMENTAL LISTENER WHO CAN HELP PEOPLE LIKE YOU 
Nobody's perfect – not even therapists. When we meet, you'll find out that I'm very open and 'real' – a down-to-earth person who is not so different from you. Imagine a therapy experience in which you feel completely understood and listened to you – by someone close to your age, so you don't have to try to make a much older adult understand what you're going through. People I've worked with in the past have called me a "breath of fresh air," and clients often tell me they regret not coming to my office earlier. It's my goal to use my positive presence to help you become braver, stronger, and happier with your life.
You will be able to feel my support no matter what your situation or background. Everyone goes through tough stuff at some point, and everyone's struggle is worth honouring and respecting. Your experience is completely valid, and you deserve to be heard.
"By working with me, you will discover more about who you are and get more comfortable relying on yourself in different situations."
I have had to overcome many obstacles in my life to get where I am today.  I too found help along the way, that made a big difference in the speed and success of moving forward.
My career is devoted to paying forward the guidance and support I received in my life, to enable you to live the life you always wanted.  For that reason, I decided to devote my life and my career to helping others just like you – paying it forward to help you live the life you dream of.
I am a Good Fit For You If:
You want a Psychologist who is easy to talk to who will make your experience uplifting

You want a Psychologist who is by side and will work hard to deeply understand your experience and help you work towards getting what you need in life

You want a Psychologist who is kind and caring, but will give you honest, direct advice that is based on science.

You want a Psychologist who is hopeful, positive and believes in you.

You want a judgement-free zone.
What I Can Help You With:
Improving your relationship

Learning effective and healthy conflict skills for your relationships

Going through a breakup or divorce

Managing stress and burnout/feeling overwhelmed 
Managing depression

Navigating the dating world or living your best solo life

Support through decision making such as whether to have children or get married

Perinatal health from conception to postpartum

Postpartum depression, postpartum anxiety & birth trauma

Trauma including PTSD

Managing the difficulties of parenthood

Matrescence (the process of becoming a mother)
Career counselling – switching jobs, job uncertainty, evaluating education options, or figuring out what you want to do with your life
Improving your self-esteem and coming to love yourself

Decreasing perfectionism and people pleasing

Letting go of control

Assertiveness and effective communication

Living a more positive and mindful life

Adjusting to life after kids and re-discovering your identity
And MORE – if you don't see something on this list, shoot me an email us to see if I can help 
Client Characteristics:
As a Registered Psychologist, you may have coverage from your employer insurance for my services.  Contact your insurance company for more information about your coverage.
I am available to in-person sessions, Skype, FaceTime and phone sessions.  I am also available for speaking opportunities, media work, and guest writing/blogging.